Aye, Mammal: Pornder over this →
sincerelyhugostuffet: Let's begin this article with a girl. Call her Kelly. Or Nicole. Actually, you could call her anything depending on which corner of the world's women you find most appealing. Now picture the young blonde, generously endowed Kelly, who is set to attend a job interview clad in a tight bust…
4 tags
Austen
Why Emma? Why is she the only one who gets a book named after her?
"After learning my flight was detained 4 hours, I heard the announcement: If..."
– Naomi Shihab Nye (b. 1952), "Wandering Around an Albuquerque Airport Terminal." I think this poem may be making the rounds, this week, but that's as it should be.  (via oliviacirce)
HEE HEE
 There are very few things better than idiot animals
"When someone tries to hand me out a flyer, it's kind of like they're saying,..."
– Mitch Hedberg (via ashugostuffetpleases)
4 tags
2 tags
I love Flavorwire →
It's a sort of one-stop shop for all pop-culture junkies. I have found scrawesome* pictures of old stuffed toys and zombie short stories by Atwood and fantastic reviews of Girls there (that's a show, please note). There's art and television and movies and books, even music, if you happen to swing that way. But you know what I'd really like? I'd like an Indian...
3 tags
I know what was on TV today
It so happens, and this might have something to do with warm beds and cold floors, that in my old age I've become quite fascinated by the television. Oh, it's always been around, and for a while in the nineties, it was my best friend. We fell apart towards the end of the decade though. No special issues, just a sort of drifting away. I turned to real life dramas and it found comfort in my...
3 tags
1 tag
I'm back from my silence
With not much to say. It's been almost an year, so this lack of material seems strange. But of course there is stuff. Stuff that's happened and stuff that hasn't happened. Both equally important. But you see, it's like meeting an old friend after years. You want to wrap up your life in a neat little parcel and present it to them. Instead, you wrap it in two little words. 'Not much'.
3 tags
What a Genius.
I try and not shove things down people's throats, but YOU MUST READ THIS, All of you.  Go on, click it. (There's probably something disturbing about the fact that this is what I choose to shove down people's throats, no puns intended of course.) It's a different sort of pun, read before you perv.
3 tags
Being ill
Has it's advantages. If you are ill, lying in bed and gorging on these is very acceptable.    A big shout-out to Ms Clark, Ms DeForest and Ms Walker. I'm still a little confused about 'He'll render you very dead', (Said by Mr. Cowboy to Ms. Heiress, ofcourse), but other than that, these cardboard cutouts of gorgeous turkey farmers and bounty hunters are pretty great. I'm running out of them...
4 tags
3 tags
5 tags
I'm not an autograph-taker.
I don't usually want celebrity signatures on books and napkins and notebooks and bras. I've never stood in line to get a glimpse and some ink. So far. But even I, have a list.  Satyajit Ray- But Of course.  Bill Watterson, because he is a genius.  Sir A.C. Doyle, because I love his moustache.  Pieter Brueghel The Elder, because he's made thatONE painting that's probably...
3 tags
1 tag
I do love Idiots. →
Very browse-worthy.
2 tags
Bookshelf Babble- IV
1. What book are you reading now? Of Human Bondage by Maugham, Lolita by Nabokov 2. What are your favourite books?  Middlesex by Eugenides, The Complete Maus by Spiegelman, Hundred Years of Solitude by GGM 3. How did you learn to read?  I read thanks to EBD and second hand bookshops. Basically, I read thanks to my mom. 4. What foreign languages do you read?   None at all. 5. What's the...
2 tags
Bookshelf Babble- III
(The frontispiece and title page of the first edition of Alice's Adventures) 1. What book are you reading now?  A Perfectly Good Family by Lionel Shriver and The Halloween Party by Agatha Christie(Which has since then been finished and given a solid 4/5 rating- Swati) 2. What are your favourite books?  My head is swimming with books and I can't decide. 100 Years of Solitude by GGM,...
3 tags
1 tag
"Knives are ruined in no time, as a native thoroughly enjoys lazily squatting on..."
– A Lady Resident, 1864 (Taken from Days of the Raj, Promod Nayar)
3 tags
3 tags
3 tags
2 tags
2 tags
1 tag
Current mood.
2 tags
It's wonderful
That his name is Lee Grinner Pace.
2 tags
4 tags
Sherlock Crazy
needs to stop. NOW. I feel unhinged. also They just happened to show up together on my profile. Which seemed very apt. I watch the last episode today, and I want them together forever now. I don't think either Cumberbatch or Freeman will be very happy with that, but who's asking them?
2 tags
Sherlock Day came and went
And I still don't have the balls to watch it. Well, okay.
2 tags
3 tags
3 tags
Yuss! For some reason, this feels like a personal... →
3 tags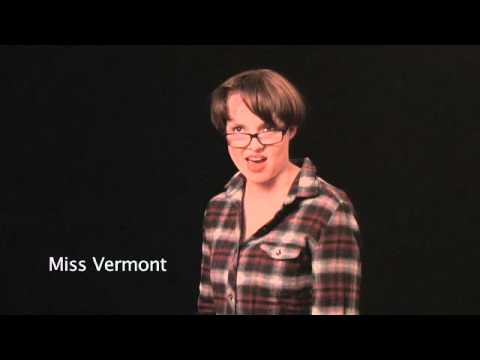 2 tags
If I'm collecting my favorite things...
I obviously cannot forget him. They call him a children's poet, but I wholeheartedly disagree. Listen to the MUSTN'TS, child, Listen to the DON'TS Listen to the SHOULDN'TS The IMPOSSIBLES, the WON'TS Listen to the NEVER HAVES Then listen close to me— Anything can happen, child, ANYTHING can be. Shel Silverstein Also by him- Read this one aloud And this And this one is beautiful.
2 tags
I want to...
Own a first edition copy of my favorite book. But… I don't know what my favorite book is. This seems like an insurmountable problem. 
1 tag
""… if It weren't so artificial, Such a deliberate step..."
– http://www.poetryconnection.net/poets/Philip_Larkin/4798
2 tags
So, The Vampire Diaries
I like this show. I really do. But I don't like it enough to go all true blood on it. Because, while it does pull some brilliant episodes once in a while, can it do this? When it does, it'll get my nod of -
3 tags
Watch
I am Le Genius. Have found The Secret to Happiness (Pure, Unadulterated, albeit a little noisy) 1. Spread large and long section of free/cheaply gotten bubble wrap on the floor of your room. 2. Take off shoes. Keep socks on in case of extreme cold - as seen in the video, they do not reduce the intensity. 3. Walk around calmly on said bubble-wrapped floor. 4. Pick up the pace and dance a...
1 tag
3 tags
2 tags
2 tags
There is...
TOO MUCH WORK! Today is the day my head-
2 tags
"Rory: I'm going to a serious school now, I need serious paper. Lorelai: Paper's..."
– Did I just forget to add them? I did, and I'm ashamed of myself.
2 tags